Molly McCloy is a four-time Moth StorySLAM winner whose work was recently profiled in O Magazine. She holds an M.F.A. in Nonfiction from The New School, and she has facilitated storytelling workshops for Pima Community College, Quest Storytelling, the University of Arizona's The Agnese Nelms Haury Program in Environmental and Social Justice, and Auto Entry and CPA Academy.
She has performed stories for Bawdy and RADAR in San Francisco, and at Dixon Place in New York City, The Scottsdale Center for the Arts, and The Arizona Biltmore. Her stories have been broadcast on KJZZ in Phoenix and KUAZ and KXCI in Tucson, and she's performed comedy sets at Laff's, The Bro Show, and the Tucson Improv Movement. Since 2009, she has been teaching college students to embrace courage and authenticity in their writing.
This is an old photo of me, and I keep it to remind myself that, at one time in my life, I was fearless. It's my birthday party, I'm four years old, and I already want to be a comedian.
Like a lot of people, I eventually gave in to social pressure and criticism, and by the time I entered high school, I was too frightened to join the drama club or get on stage.
No one is ever surprised by the often-cited survey finding that most people fear public speaking more than death. Yet it's possible to unlearn this fear. I've won four Moth StorySLAMS, and now when I'm enjoying myself on stage, making people laugh, it's that brave four-year-old me I'm channeling. The goal of Fearless Storytelling is to help participants find their courage, so they, and the organizations they represent can be seen and heard and known.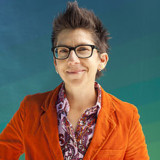 Tania Katan, award-winning author, public speaker
"Affable, honest, and hilarious, Molly McCloy always cracks open a good can of storytelling whoop-ass."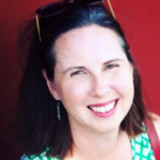 Jen Nowicki Clark, Creative Narrations
"A powerful storytelling instructor, Molly McCloy helps her students find the right balance between honesty and humor."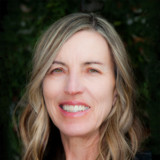 Nancy Petersen, Agnese Nelms Haury Program in Environment and Social Justice
"Molly McCloy and Creative Narrations gave our workshop members confidence in our presentation skills and compelling stories to engage funders and inspire action."